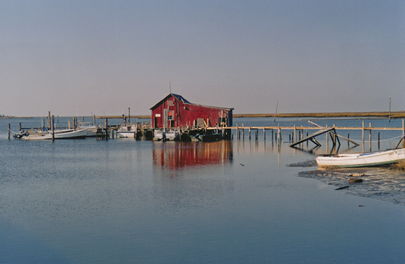 Crisfield is a historic waterfront town nearly surrounded by the waters of the Chesapeake Bay off of Tangier Sound. It is famous for its fishing, sailing, and boating. And it is known for its amazing seafood – especially blue crabs and oysters. Crisfield is called the Crab Capital of the World because you can't find them tasting better anywhere else. Find out some other interesting trivia about our town.
"Somerset County is an area rich in Eastern Shore and Maryland history, boasting more historical buildings and sites
than any other county in Maryland." www.visitsomerset.com
Crisfield is the southernmost point in Somerset County and Maryland.
The largest employer in Crisfield is McCready Memorial Hospital. The 2nd largest is Sherwin Williams (Rubberset).
Crisfield is a historic waterfront town nearly surrounded by the waters of the Chesapeake Bay off of Tangier Sound and is famous for its fishing, sailing, and boating. In addition, Tangier Sound offers one of the finest courses for sailing yachts and motor boats in the world. Along with that, Somers Cove Marina, with its 515 boat slips, is considered by some to be the best marina in the state, if not on the East Coast. Plus, Janes Island State Park, with 2,900 acres of salt marsh and over 30 miles of marked water trails along with miles of pristine beaches, is a haven for birds, fish, crabs, and other salt marsh dwellers. No wonder some consider this area the edge of paradise.
"Above all, the town stands out for the courteous and respectful treatment of visitors and the slow and easy but thorough way of doing things, which is rapidly disappearing from the American scene, but is still very much in evidence here." Phil Goldsborough, local historian
Janes Island State Park was named to the American Canoe Association's inaugural list of recommended water trails.
The Janes Island Marina, as well as Somers Cove Marina, are certified Maryland Clean Marinas.
Somers Cove Marina is listed as one of the largest marinas on the East Coast.
Lavalette's house at Hammock Pointe was not only used in the movie Jacob Have I Loved, but was also once owned by Actress Linda Hamilton.
The fishing grounds adjacent to Crisfield are unequaled. For example, according to Captain Keith Ward, the "best bottom fishing" on the Chesapeake Bay in 2012 is Crisfield.
Smith Island and Tangier Island off the coast of Crisfield are the only two inhabited islands in the Chesapeake Bay.
Crisfield High School was the first high school in Maryland to install a wind turbine for educational purposes.
Crisfield has the best wind resource in the State of Maryland, according to the Maryland Energy Administration. Following one year of measurement the average wind speed at 256 feet was 14 mph. Crisfield is currently in the process of issuing an RFP for the 750 MW Wind Turbine to be placed at the Waste Water Treatment Plant, and this will provide all of the WWTP electrical energy which currently costs over $185,000 per year.
According to Science teacher Pat Carson, "Most of the Shore gets all of its water from wells (ground water), and we are drawing it out faster than it can be replaced. There is not one municipality that uses rivers for water, mainly because most are tidal. But Crisfield is on a different aquifer than the upper end of the county. And because we are right down on the bedrock, our water comes from the Piedmont snow and rain that seeps down in the ground and forms the underground river that flows under the Bay to us. As a result, Crisfield has an abundance of water."
"Somerset County has more than 500 miles of land kissing the Chesapeake Bay." From Destination Maryland State of Maryland Official Travel Guide
The McCready Foundation was one of 13 hospital systems in Maryland to receive the "Delmarva Foundation for Medical Care's Excellence Award" for Quality Improvement in Hospitals in 2012.
Crisfield is literally built on oyster shells. Businessmen bought lots under the water and built them up with millions of oyster shells!
Before World War II, Crisfield was known as "The Seafood Capital of the World." It has set records for:
shipping the most shucked oysters in one day (1920)
shipping 29 train carloads of fish in one day (1922)
shipping 1.5 million soft crabs in one day (1928), and
shipping 20,000 gallons of crab meat in one day (also 1928).
from Crisfield, The First Century by Jason Rhodes